I have accumulated nearly 200 photos of Happy Clam Island and its citizens in just a few months, so I decided it was time to move them into a group that others can contribute to. The Happy Clam Island group pool is on Flickr. If you have HCI photos to contribute, please tag them with HCI and then join the group! If you want to help organize the photos, tell me you need admin level access. I certainly don't want to hog all the fun.
See a sampling of the most recent in the badge below, created using Flickriver: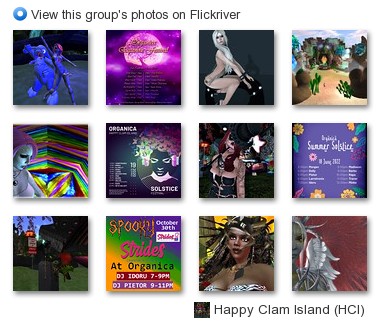 Here are some photos from Happy Clam Island's volcano party on Saturday night (August 23, 2008). To read more about the event and the building/detonation of the volcano, click on these photos and read the captions.